Lower Your Blood Pressure Naturally
High blood pressure is sadly a common complaint in our society. Research has shown that almost always it is high as a direct result of the type of diet and lifestyle you have. The good news is that this means you can do something about it. Naturopaths will always focus on these aspects in addition there are many herbs and homeopathic remedies and nutrients that can reduce your blood pressure.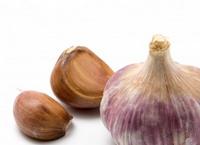 Reduce you blood pressure by eating more garlic[1] (the rawer the better), and more wholegrains[2], that means brown rice wholegrain flour wholegrain bread and wholegrain pastas.
The foods that research has shown to increase blood pressure are Coffee[3-5], heated Sunflower oil[6], sugar[7], fructose[7](another type of sugar), alcohol[8], salt, processed foods and dairy food[9], although some studies show that the lower fat dairy food is OK[9-11].
Exercise
Exercise is hugely important[12]. Start by walking 15minutes everyday and work up to 30 minutes and more. Even if you can go out for a long time, just make sure you do something daily.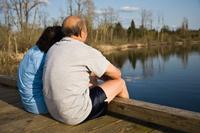 Herbs that help lower the blood pressure
There are many herbs that help lower the blood pressure such as Lime Flowers, Motherwort, garlic, nettles, lemon Balm. These and other herbs have actions not just to lower blood pressure but also to strengthen the cardiovascular system. Some herbs will also help other areas of the body as well as lowering the blood pressure. For example Black Cohosh can help to decrease blood pressure where it is high due to hormonal imbalances if the menopause, and it will also help to decrease hot flushes another menopausal symptom.
The references to this column   
1.         Borek, C., Garlic Reduces Dementia and Heart-Disease Risk. J. Nutr., 2006. 136(3): p. 810S-812.
2.         Wang, L., et al., Whole- and refined-grain intakes and the risk of hypertension in women. Am J Clin Nutr, 2007. 86(2): p. 472-479.
3.         Uiterwaal, C.S.P.M., et al., Coffee intake and incidence of hypertension. Am J Clin Nutr, 2007. 85(3): p. 718-723.
4.         Jee, S.H., et al., The Effect of Chronic Coffee Drinking on Blood Pressure : A Meta-Analysis of Controlled Clinical Trials. Hypertension, 1999. 33(2): p. 647-652.
5.         Lovallo, W.R., et al., Blood Pressure Response to Caffeine Shows Incomplete Tolerance After Short-Term Regular Consumption. Hypertension, 2004. 43(4): p. 760-765.
6.         Soriguer, F., et al., Hypertension is related to the degradation of dietary frying oils. Am J Clin Nutr, 2003. 78(6): p. 1092-1097. 
7.         Johnson, R.J., et al., Potential role of sugar (fructose) in the epidemic of hypertension, obesity and the metabolic syndrome, diabetes, kidney disease, and cardiovascular disease. Am J Clin Nutr, 2007. 86(4): p. 899-906.
8.         Beilin, L.J. and I.B. Puddey, Alcohol and Hypertension: An Update. Hypertension, 2006. 47(6): p. 1035-1038.
9.         Djousse, L., et al., Influence of Saturated Fat and Linolenic Acid on the Association Between Intake of Dairy Products and Blood Pressure. Hypertension, 2006. 48(2): p. 335-341.
10.        Alonso, A., et al., Low-fat dairy consumption and reduced risk of hypertension: the Seguimiento Universidad de Navarra (SUN) cohort. Am J Clin Nutr, 2005. 82(5): p. 972-979.
11.        Wang, L., et al., Dietary Intake of Dairy Products, Calcium, and Vitamin D and the Risk of Hypertension in Middle-Aged and Older Women. Hypertension, 2008. 51(4): p. 1073-1079.
12.        Maruthur, N.M., N.-Y. Wang, and L.J. Appel, Lifestyle Interventions Reduce Coronary Heart Disease Risk: Results From the PREMIER Trial. Circulation, 2009. 119(15): p. 2026-2031.